PRIME SHARE
Savings Account
A membership with UKRFCU begins with a Prime Share (Savings) account. With an initial deposit of $50, you have access to all of UKRFCU's products and services. Start setting your goals and we'll help you reach them faster with our competitive rates and additional share accounts.
SHARE DRAFT
Checking Account
A UKRFCU Share Draft (Checking) Account makes managing money simple and convenient. Easily transfer your funds and make deposits on the go when using our Mobile App. With no minimum balance requirements, no monthly service fees, and a Free Visa Debit Card, you can save time and money.
CHECKING & SAVINGS
Business & Organization Accounts
Put your money to work with UKRFCU's Business and Organization Accounts. Whether the account is for a small business, church, or other not-for-profit organization, we offer savings and checking accounts that are suitable for all.
Grow your money with one of UKRFCU's Money Market shares. Increase your balance with higher dividend rates and limited access.
Keep your savings secured with a Share Certificate. Choose the rates that fit you best, then watch as your money grows with our high dividend rates.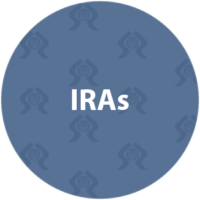 It's never too early to start saving for the future. UKRFCU offers several IRA options that can help you better prepare for college and for retirement.
Student Savers Program
Students from grades Pre-K-12 can join our Student Savers program at participating Ukrainian Schools: Ukrainian Heritage School, Evangelical Pentecostal Bible and Ukrainian Language School, and Ukrainian School at Ukrainian National Home. By making a deposit with a UKRFCU Student Saver's envelope, your student's name will be automatically entered in the end-of-the-semester prize drawing. Once a Student Saver is enrolled in the program, they will receive a blue zippered bag filled with blank deposit envelopes. One deposit per week, per registered Student Saver, can have your student winning big prizes! If you and your student are already UKRFCU members, stop by your nearest UKRFCU location to register your child for the Student Savers Program.